Spotlight on Naturiffic, a Gift Shop of Locally Crafted, All-Natural Wellness Products at 732 1/2 Sutter Street
in
Spotlight
---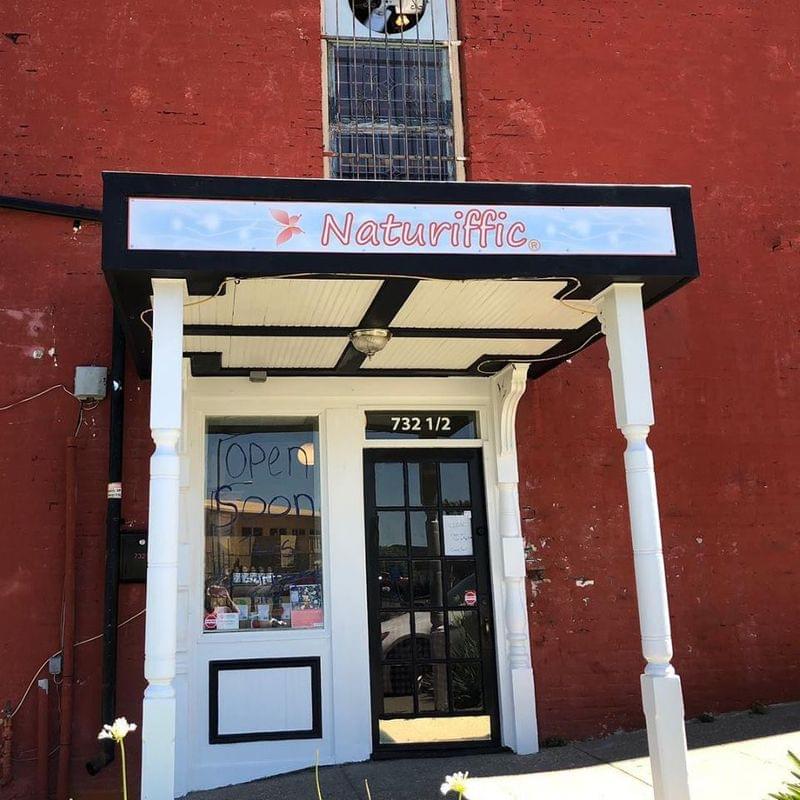 We're pleased to include one of the newest members of the Historic District, an all-natural wellness giftshop, Naturiffic, in our Business Spotlight Series.
We're spotlighting long-time favorites, new arrivals, and hidden gems alike. We encourage you to share these local stories and visit with merchants to get to know them firsthand.
We connected with Jody Shepard to learn more about Naturiffic at 732 1/2 Stutter Street. 
What is Naturiffic, how would you describe it to a friend?
Think Nature & Terrific! Mother nature's ingredients making up our Naturiffic products! Gourmet seasonings, loose leaf teas, massage oils, soaking salts, & wellness products. Plus 20+ local artists and crafters fill our shop!
Why did you start the business? What do you hope to accomplish?
As silly as it sounds, my business stems from a case of IBS and many nights in the hospital over belly issues.
I learned after months of food journaling it was what I was eating that was causing most of my problems. Nightshades (tomatoes, peppers, & potatoes) were the issue.
Trying to find a Bbq sauce, rub or seasoning without those ingredients was impossible, and it's why we started our line of seasonings.
We fall under a autoimmune protocol with our ingredients and we are KETO and whole 30 friendly (no sugars). We are a healthy alternative to what's on the grocery shelves.
Wanting to share what I learned and what was making me feel better is what started it all!
With now having a storefront, how are things changing and why now?
After 2 1/2 years of being outside for markets and festivals, I'm so excited to have my own place that's larger than a 10x10 and out of all weather!
Plus, I love the idea of being able to showcases other crafters & artist (all Naturiffic themed).
What's something you wish people knew about your business?
Besides saying Naturiffic correctly ;), we will always strive to give the best customer service possible and use only the simplest and most natural ingredients in all of our products.
What is a common question you get or what is your most popular product or service?
That's tough, but I'd have to say our "Q salt" is our most popular seasoning.
Think Bbq - it's a salt and pepper blend with mushroom, celery & garlic. It was made for burgers and brisket, but it's amazing on anything from chicken, pork, steak, and even eggs.
It's how we won 2 back-to-back rib cook offs last year.
What's the biggest compliment you've received?
Return customers that get relief from our teas and massage oils. Knowing we helped someone feel a little better.
I have a little boy who uses our Oatmeal sachets and thanks me every time he sees me for getting rid if his itches :)
Are you involved with or do you support any local nonprofits, community organizations or causes?  
We will always support local causes in the area.
We will also be selling a book at our store, The Yoga of You: A Child's Journey to Self Through Yoga. 100% of the profits will go back to Willow Tree Roots.
Why did you choose to be in the Historic District?
It's warmth, it's charm, and because of 2 1/2 years of wonderful success at the Farmers Market.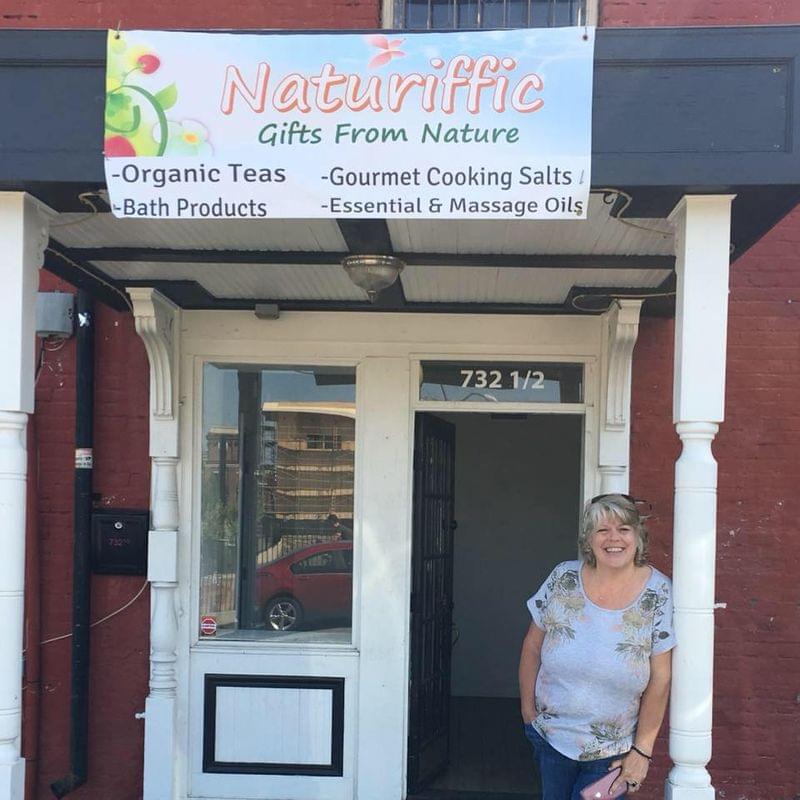 Are you a member of the chamber or any other networking organizations?
Getting ready to join the Folsom Chamber of Commerce.
Do you have any upcoming events that people should know about?
Besides our Opening Day on Saturday, June 30th (mark your calendars!), we will be at the Peach Festival on July 14 in Folsom.
On July 21st we will be back in Dixon to defend our title at the Grillin' and Chillin' Rib Cook Off!
---
Want to browse merchants in the Historic District?
Click over to Find It In Historic Folsom
---
Brian Ostrovsky is CEO of Folsom-based startup Locable and excited to be working with the Historic District to share stories that make Folsom unique, and pretty much all-things-local.