Spotlight on We Olive, The Full Olive Oil Experience With Fresh & Local Olive Oil Products at 713 Sutter Street
---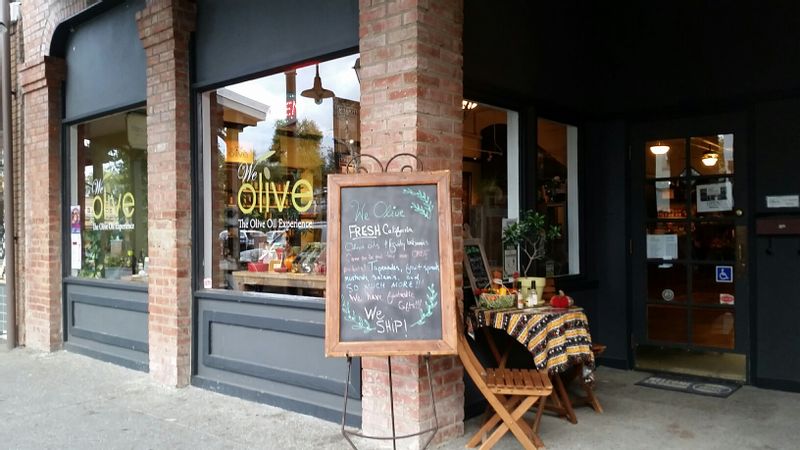 We're pleased to include We Olive in our Business Spotlight Series.
We're spotlighting long-time favorites, new arrivals, and hidden gems alike. We encourage you to share these local stories and visit with merchants to get to know them firsthand.
We connected with Joan Masegian to learn more about We Olive at 713 Sutter Street.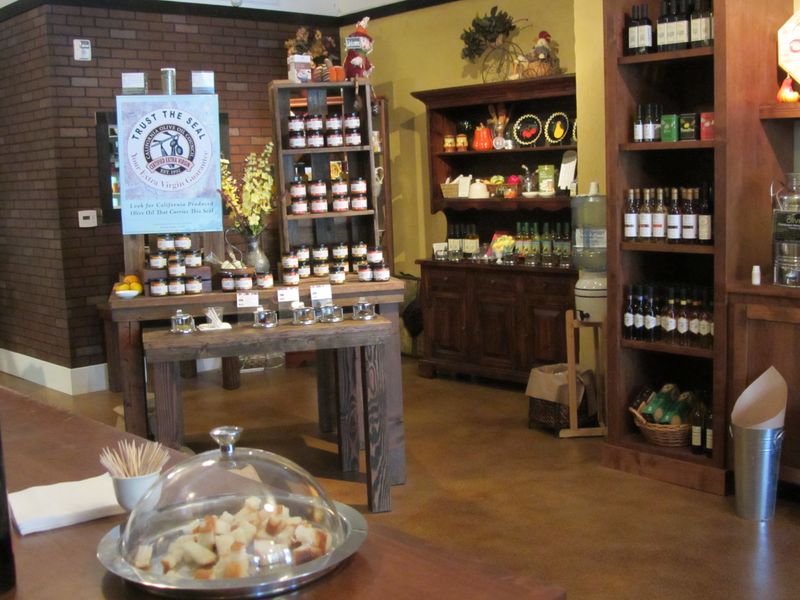 What is We Olive, how would you describe it to a friend?
It's an experience. We are the olive oil experience. You come in and you get to experience the oil first hand by trying it out when you are here. It is California local and fresh.
Why did you start the business? What do you hope to accomplish?
We wanted something that WE could run. Not super structured, not someone else's businesses model. We don't just sell the product, we teach people about it. The health benefits, the quality, and the reason you want that in your body.
It excited us to have a business that wasn't just selling but was also interacting and helping people experience and make changes in their health through our foods.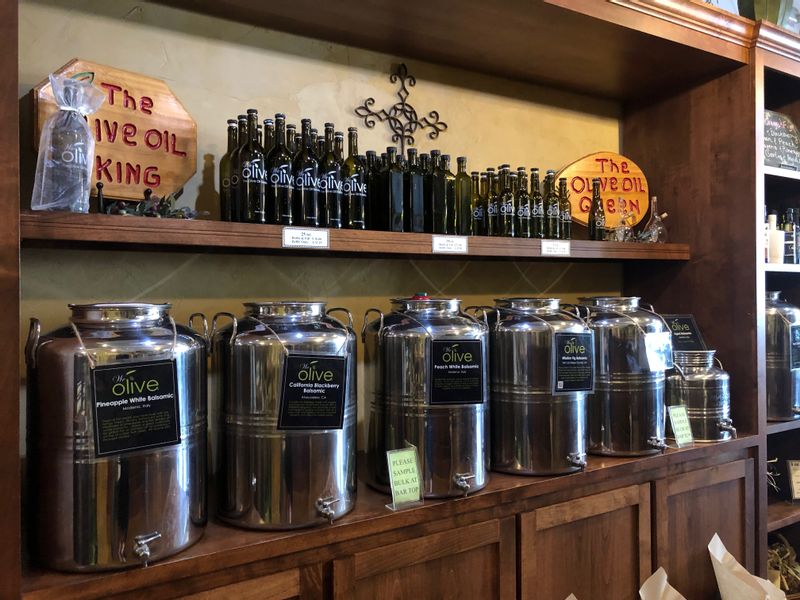 What's something you wish people knew about your business?
That we refill! You don't have to buy a bottle every time you come in.
Also, we have quality, local olive oils and balsamic vinegars.
What is a common question you get?
How do I use the olive oil? A lot of people have been told not to cook with it, but if it's real, true extra virgin olive oil you can cook with it, use it on salads, and so much more.
What is your most popular product?
Traditional balsamic vinegar from Modena, Italy aged at 18 years old. It's sweet, rich, and goes on everything!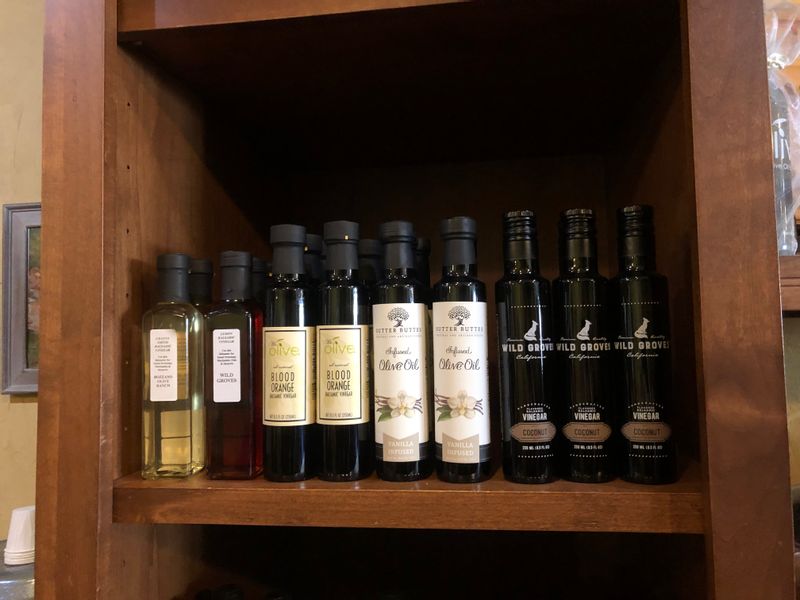 What is YOUR favorite olive oil and balsamic vinegar?
My favorite olive oil is tied between the lemon and the garlic. Both are perfect on everything!
As for balsamic vinegar, I think my favorite is probably the peach.
What is YOUR favorite part of running your business?
Our customers. They are just great to work with. They're searching for knowledge with new ways to enhance their food and make cooking easier, and through our products and all of the different flavors, it absolutely does just that.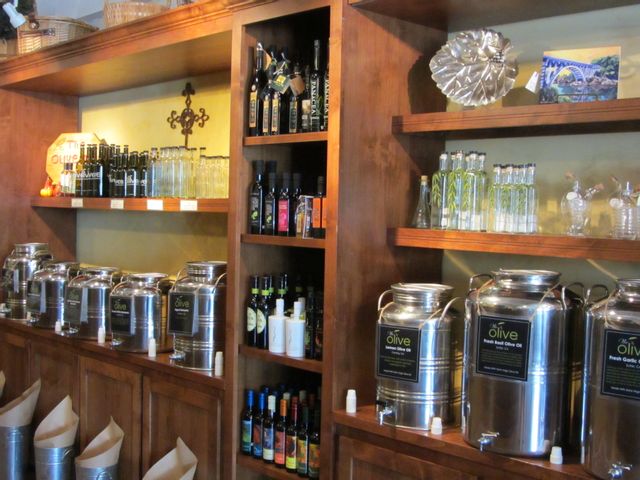 What's the biggest compliment you've received?
That everything, all the products that we bring in, have great flavor and taste great. 
The salamis, the mustards, salts, oil...everything. It's rare that we have someone taste something and not like it.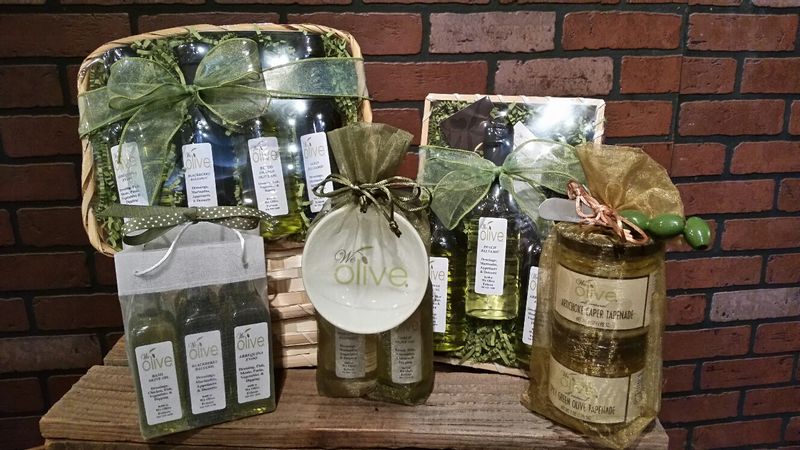 Are you involved with or do you support any local nonprofits, community organizations or causes?
We support all kinds of groups and organizations through our tasting services. We offer a 10-18 person private tasting party that is valued at $100 and comes with a bottle that they can have filled during the tasting.
Why did you choose to be in the Folsom Historic District?
We were looking for a place that had synergy where the merchants worked together to make for a strong shopping center.
In September we will have been here for 6 years and are thrilled to be a part of such a vibrant community here in the Historic District.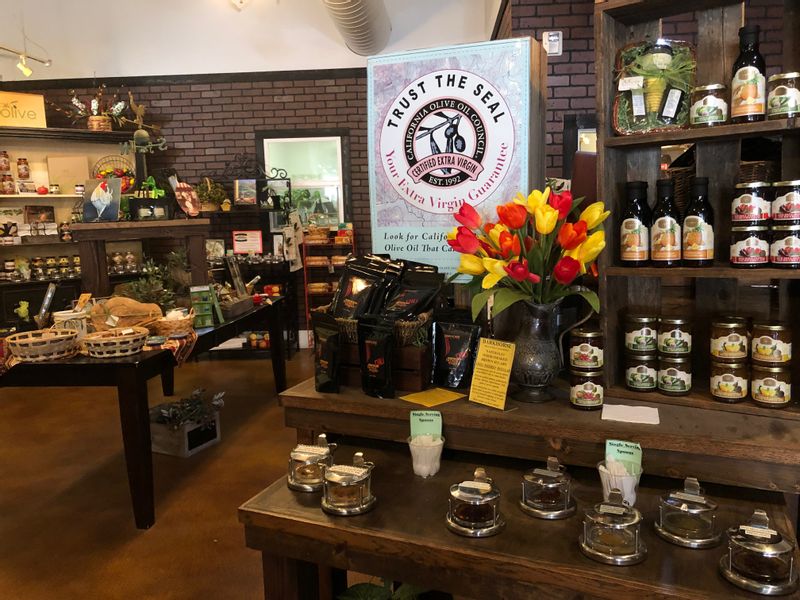 Are you a member of the chamber or any other networking organizations?
We're members of the Folsom Chamber.
Do you have any upcoming events, specials or new products/services that people should know about?
We do monthly cooking demonstrations and you can do a private tasting party for a very low fee that can be booked any time (contact them to learn more).
We do have a rewards program to thank/reward our customers for shopping here. We use Fivestars and customers can earn free oz. of balsamic vinegar or olive oil (just make sure to put in your cell phone number when checking out) and we offer some sales through them as well.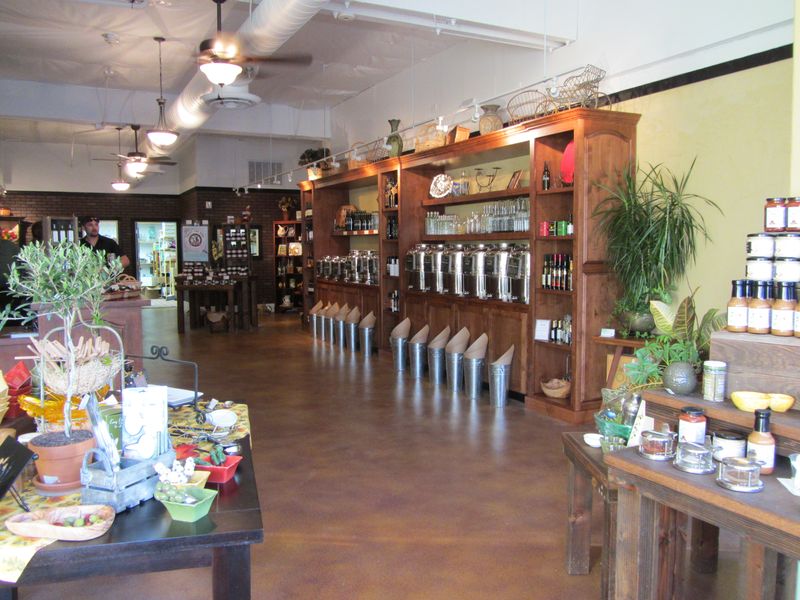 Is there anything else you'd like folks to know about We Olive?
I really want to stress that we are not just olive oil and balsamic vinegar. We offer salamis, award winning local bbq sauce, tapenades, salts, smoked brown sugar, body products (that are all olive oil based), and so much more. At We Olive, we have all of your hosting needs for all of your summer get togethers.
Also, we want people to know that we do corporate gifting and client gifts.
We offer many price options and discount structures. Please give us a call. 
---
Want to browse merchants in the Historic District?
Click over to Find It In Historic Folsom
---
Brian Ostrovsky is CEO of Folsom-based startup Locable and excited to be working with the Historic District to share stories that make Folsom unique, and pretty much all-things-local.