Spotlight on Bravo Coffee Bar, An Artisan, Specialty Coffee Shop in the Heart of the Historic District at 813 Sutter Street, Suite G
in
Spotlight
---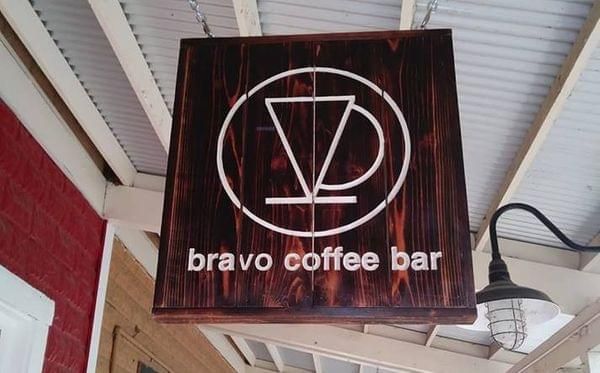 We're pleased to include Bravo Coffee Bar in our Business Spotlight Series.
We're spotlighting long-time favorites, new arrivals, and hidden gems alike. We encourage you to share these local stories and visit with merchants to get to know them firsthand.
We connected with Angie to learn more about Bravo Coffee Bar at 813 Sutter Street, Suite G.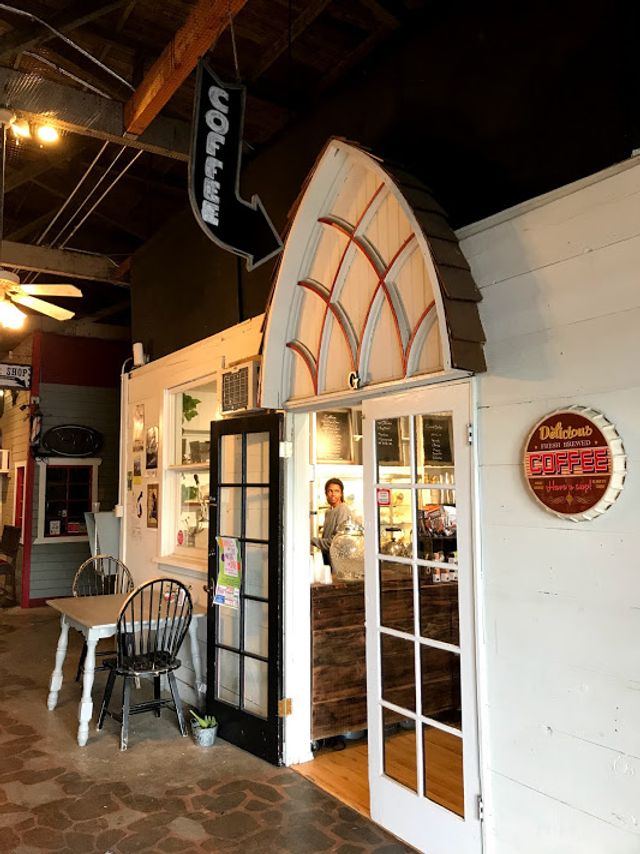 What is Bravo, how would you describe it to a friend?
Is an artisan, specialty coffee shop.
We use local products (such as our locally roasted beans), everything is made to order, and we try to promote healthier options, such as our syrups and whip creams from scratch.
Our concept is coffee and art, and when I say specialty coffee, I mean local roasters and homemade syrups.
Why did you start the business? What do you hope to accomplish?
I started in coffee to learn more about it because I wanted to eventually open a bakery. I didn't know anything about coffee so I got a job at Peet's and learned all I could about coffee.
I was operating a mobile hot dog cart and then decided to launch a mobile coffee cart (in June of 2014). At that time, I let Peet's Coffee go and started doing seven markets a week mobilly (and it was exhausting and not always profitable).
Then we thought, what if we found a place that we could run 7 days a week? And then this shop happened!
Of all seven markets we were running, the Folsom Farmers Market was the best one, so we let them all go and just focused on Folsom.
What's something you wish people knew about your business?
How good our drinks are, how good our coffee is, and that we're not like any other coffee shops. Come and find out!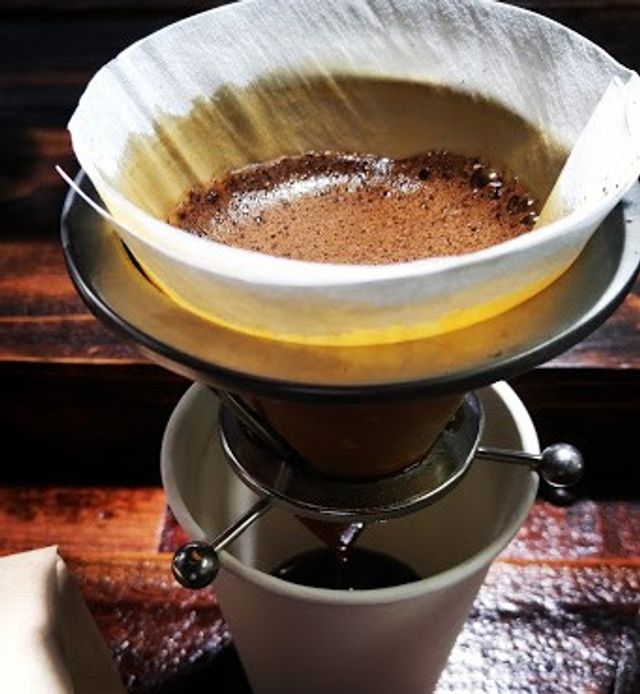 What is a common question you get?
What is a pour over?
It's our method of brewing. We brew each cup individually as it's ordered. It's a slow drip process - whether it's hot or iced - and we can take that pour over further by adding our syrups and/or whipped cream.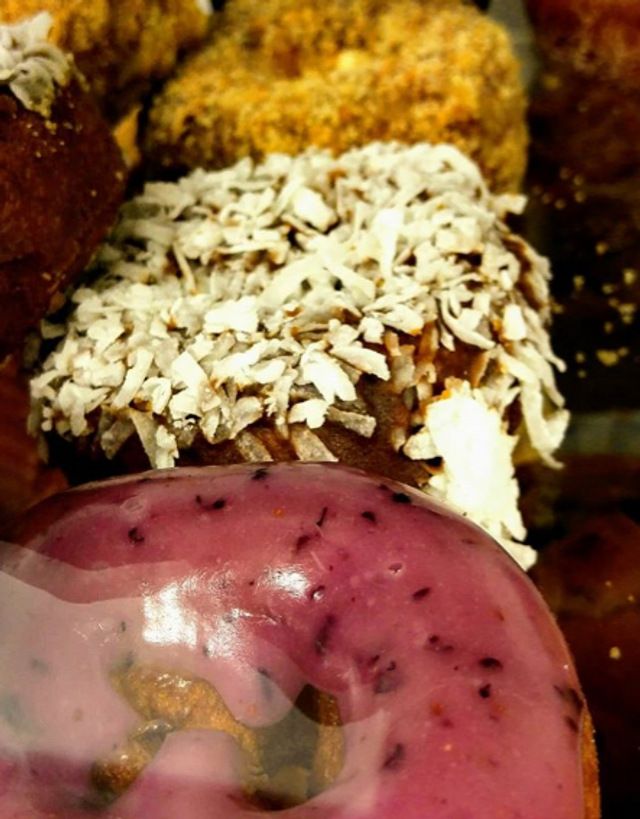 What is your most popular drink and/or pastry item at Bravo?
Vanilla Cream Handcrafted Coffee. People tend to go with vanilla since it's safe. If they're feeling more adventurous, they try the Black Walnut cream. 
As for pastries, definitely the vegan donuts! People love them and they are always surprised and happy to see they're offered (they're the same ones that Whole Foods offers).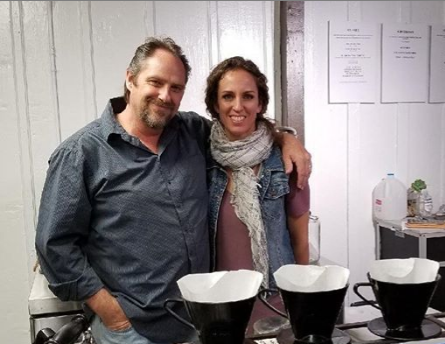 What's the biggest compliment you've received?
This is the best coffee I've ever had! That's the one that sticks out the most. 
People also say the shop is so cute and feel like they've stepped into a different country when they come in, but when they compliment the coffee it's the biggest thing for me.
What is YOUR favorite thing about your business?
Providing a really good product for my customers.
It is the creation of the coffee, the crafting and creating side of the business that I enjoy the most.
What is YOUR favorite drink at Bravo?
Probably our house blend with heavy cream.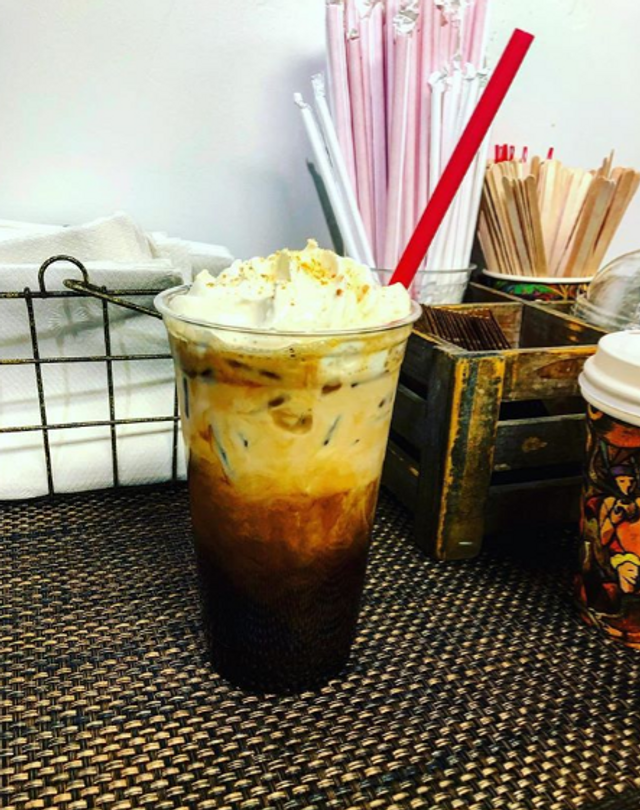 Where do you get your coffee from?
We carry Valiant from Loomis and they've created a house blend called Bravo blend a (French roast with a medium roast). And we've kind of developed that based on customer preferences (what they've communicated that they like). We created the house blend with them.
And your pastries?
Posh Bakery provides all of our delicious pastries.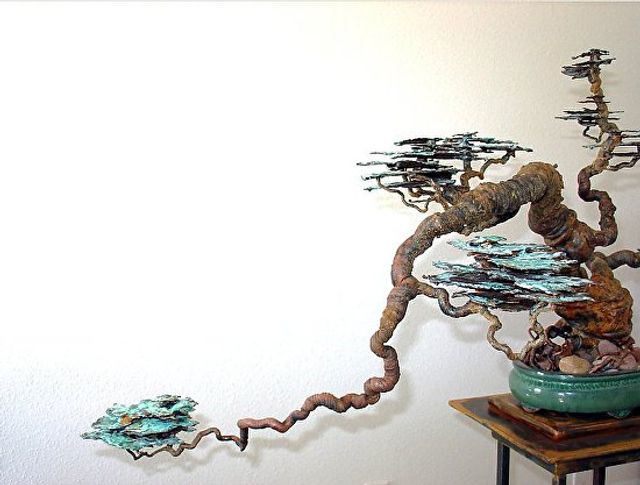 It looks like you show local artists work. Can you tell us about them?
It's actually my dad - we exclusively carry his art all the time (Thomas A. Tankersley - ironwillow.com), as well as some photographs from local artists.
Are you involved with or do you support any local nonprofits, community organizations or causes?
We work with local churches, Bayside of Folsom and Village Church, and we donate to the Garden Club and their donations help student scholarships.
We also offer our space to our small group from our church (The Well, previously The Mission) on Tuesday nights and to Bayside professionals on Monday nights.
Why did you choose to be in the Folsom Historic District and how long have you now been here?
We chose to be here because we had such a great response from the people at the farmer's market and this space was available.
We've now been here a year and a half. We began on January 26th, 2018 in the back room and then in this space on August 1st, 2018.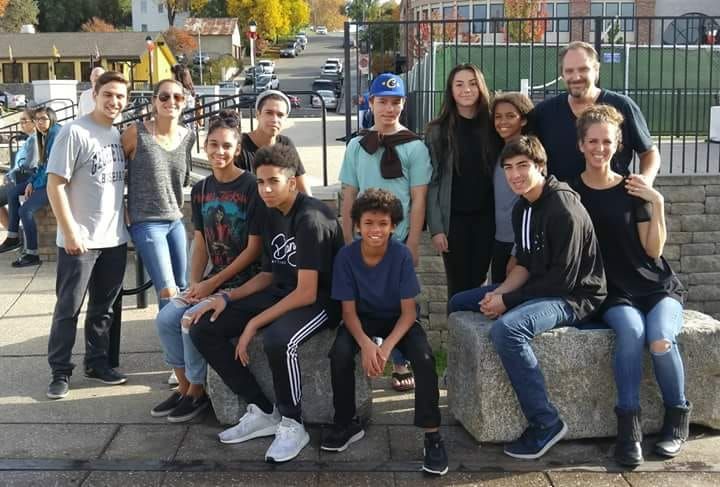 You're family owned and run, yeah? How many kids do you have and are they all involved in the business?
They all have been at one time or another. Four of them work the market and all the other live down south. We are a blended family, five are mine, four are my husbands.
Youngest is twins, 14 years old, the next set of twins are 15 years old, and then 16, 20, 23, 23, and 24 years old.
Are you a member of the chamber or any other networking organizations?
We are members of the Folsom Chamber.
Do you have any upcoming events, specials or new products/services that people should know about?
We offer catering and space rental.
We also have a new website! Check it out!

---
Want to browse merchants in the Historic District?
Click over to Find It In Historic Folsom
---
Emma Eldridge is the Community Manager of Folsom-based technology company Locable and is excited to be working with the Historic District to share stories that make Folsom unique, and pretty much all-things-local.