Spotlight on La Vintage Pink Door, A Vintage Marketplace That Supports Project Hope Center - An Organization That Helps Women Effected By Abuse at 815 Sutter Street
---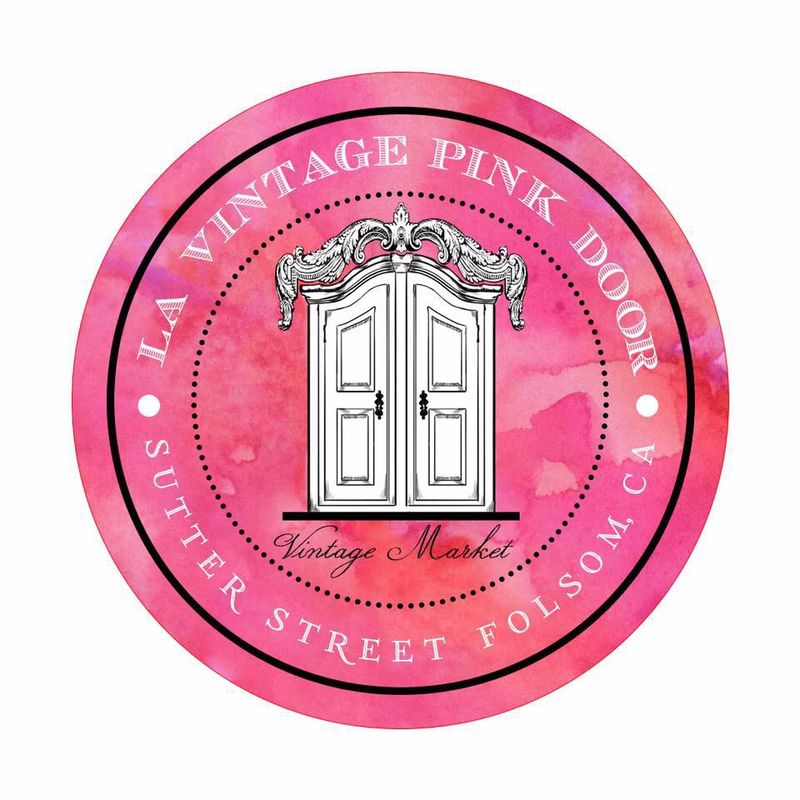 We're pleased to include La Vintage Pink Door in our Business Spotlight Series.
We're spotlighting long-time favorites, new arrivals, and hidden gems alike. We encourage you to share these local stories and visit with merchants to get to know them firsthand.
We connected with Sandra and Sonia to learn more about La Vintage Pink Door at 815 Sutter Street.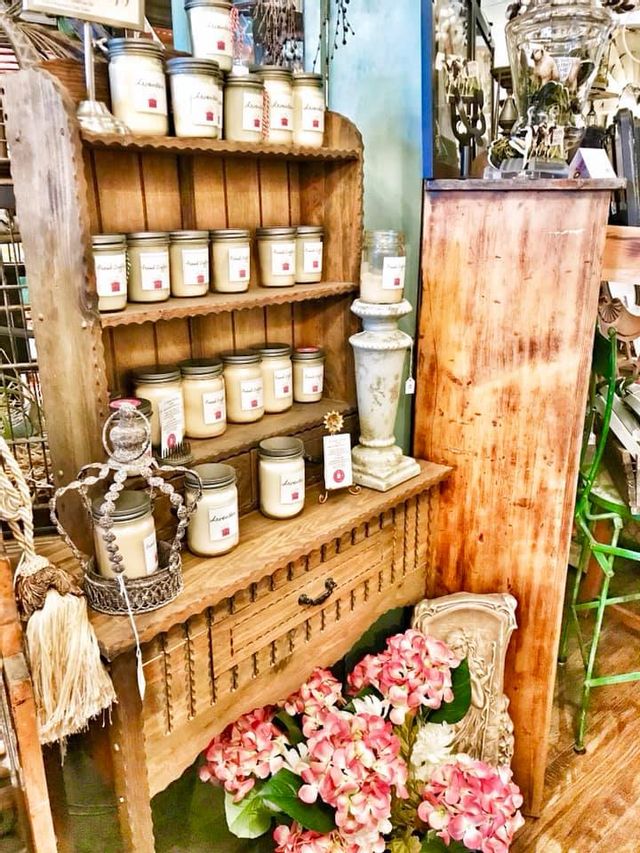 What is La Vintage Pink Door, how would you describe it to a friend?
We're a vintage marketplace with a mix of vintage and new home decor, vintage clothes, gently used clothes, and new clothes from the LA Fashion District.
We also carry chalk and milk style paint by General Finishes (one of the oldest paint companies in the U.S.) and we have painted furniture - real furniture.
We have a tasting room - Merlot Family Vineyard. Ray Merlo is our vendor and he pours wine in the store on the weekends.
Why did you start the business? What do you hope to accomplish?
I (Sandra) started Project Hope Center Incorporated and we provide services for female victims, survivors, and families effected by sexual abuse.
I started the program inside Folsom Women's Facility on Thursday and Friday evenings. I have partnerships throughout the state and I provide residential, transitional for sober living placements for female inmates prior to their release.
I do what I do so they don't end up on the streets and so they can continue their successful transition with alcohol, drug treatment.
Our actual business name is Project Hope Center DBA La Vintag Pink Door. Our funds (whatever it is at the end of the day) goes to Elpis House in Fair Oaks - a home for women who were in my two year program at the Folsom Prison.
With out store, we envision a place where women and children can come in for something for their home at a good price.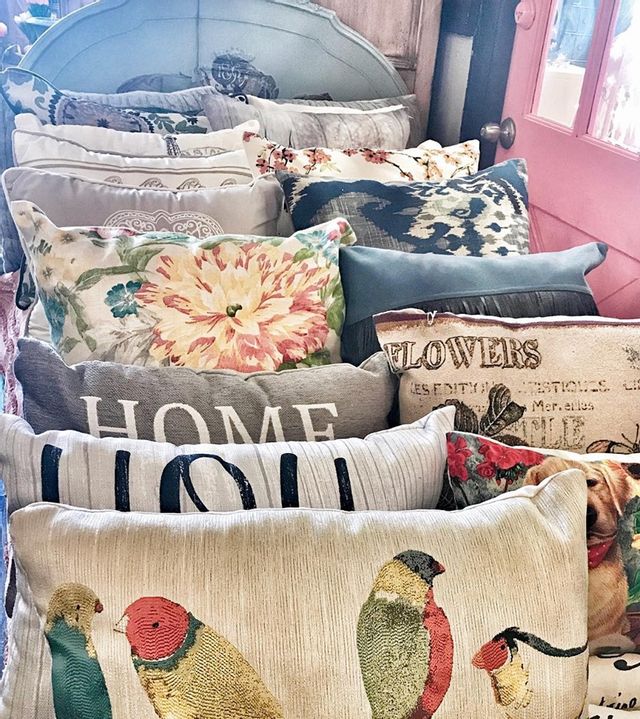 When did you first become interested in retail and why?
We technically started in a garage/shed and were open on weekends, but we first officially opened in Fair Oaks Village. We knew that we could open up a boutique as a funding source for nonprofits.
We were in Fair Oaks at a little white cottage for a year, from there to Rancho Cordova (less than a year), and then we moved here, to the Folsom Historic District, and have been here for four years.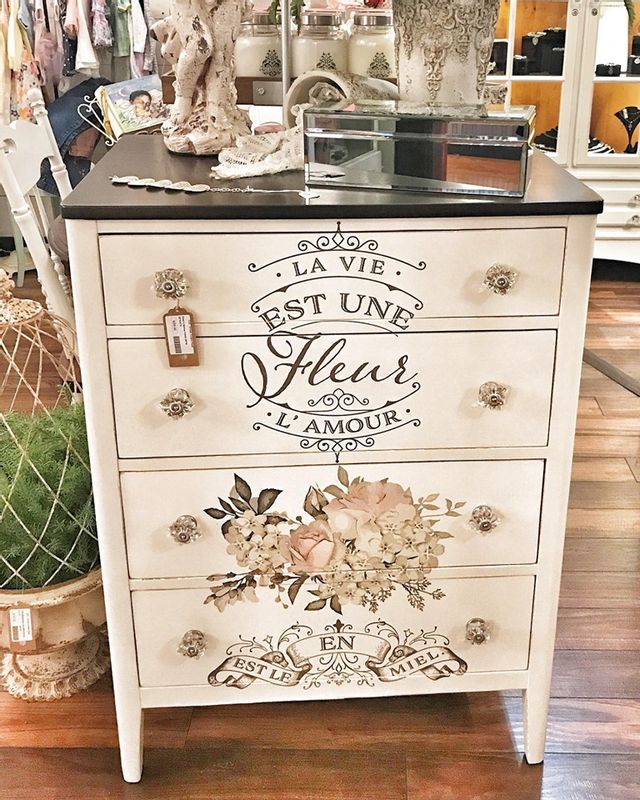 What's something you wish people knew about your business?
Where were located, that we're a nonprofit, that we have beautiful, good quality, non-compressed wood furniture, and that we have two main vendors who paint furniture (Glenda is here on Wednesdays and Julie is here on Fridays) - one paints with General Finishes and the other paints with Annie Sloan paint. They are both excellent.
What is a common question you get?

How long we've been here (the answer is 4 years) - and we get Are you twins? all the time (the answer is yes).
What is your most popular product?
Our clothes.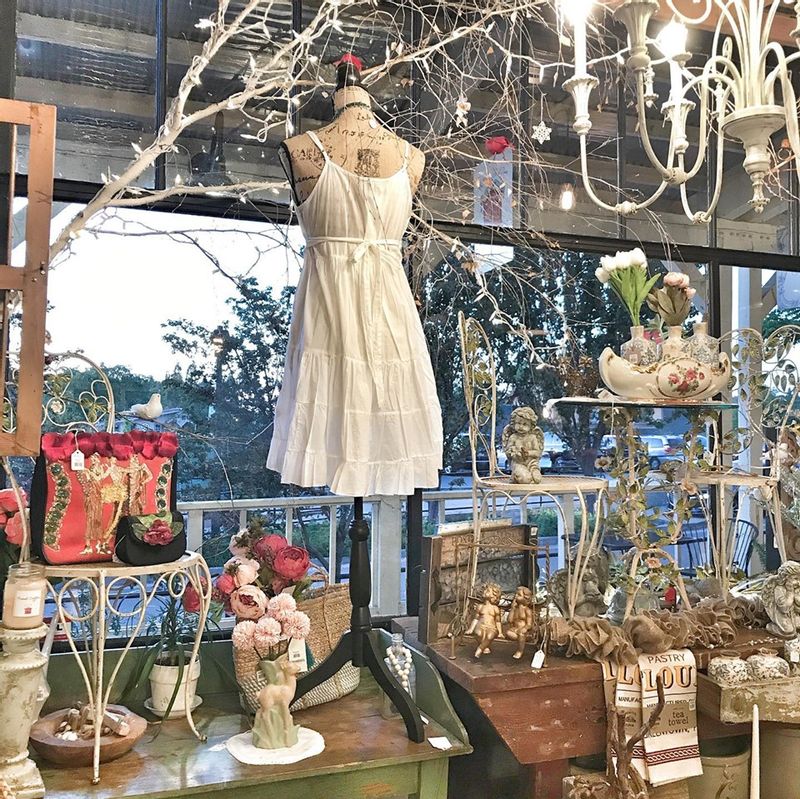 What's the biggest compliment you've received?
We get comments all the time about how beautiful our store is, how much they love the store, and how great and reasonably priced everything is. So many compliments. They love the mix of vintage and new.
What is YOUR favorite part of your business?
Sandra: meeting the customers and gaining return customers. When they come back, the friendship that is developed is special. They want to shop here and they keep coming back. Love returning customers.
I also love that we get lots of tourists on the weekend. We get to meet people from all of over the world. We once met a lady from Paris and she said it reminded her of some boutiques in Paris.
Sonia: Running the shop. My job before was an investigator and this job is so very different. People come in and say how they could stay in here for hours. And it's great having Ray in here pouring his wine - it's a perfect mix.
Sandra, you've mentioned you have a day job, can you tell us more about that?
For the last three years, I've been an Associate Transportation Planner for the Division of Rail and Mass Transportation working in the federal procurement unit. I retire next year.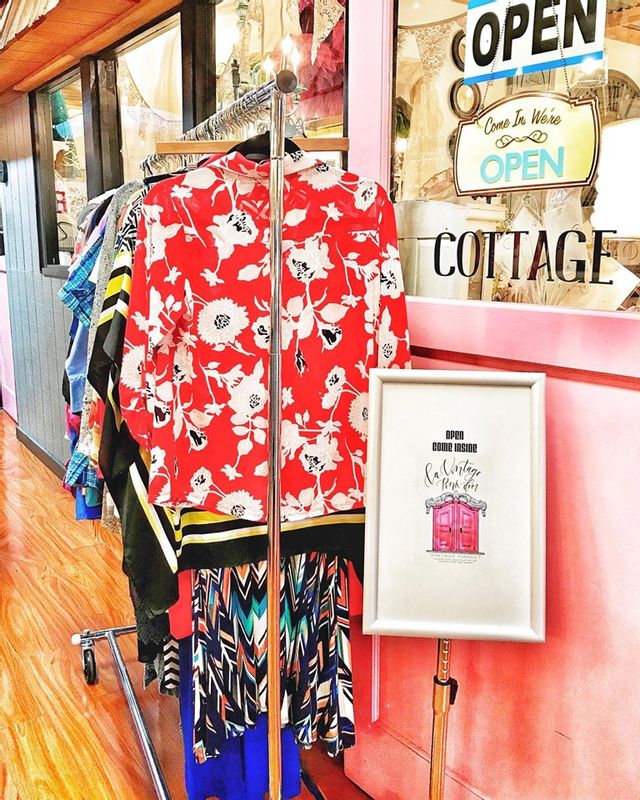 Do you support any local nonprofits, community organizations or causes?
We let people put up posters/magazines in the information hallway. People take their breaks back there, see the posters, and enjoy the magazines.
Why did you choose to be in the Historic District?
Because it's beautiful here. We love the people. I (Sandra) live in Folsom and so it was a perfect fit. We love the whole ambiance. Our store fits the district.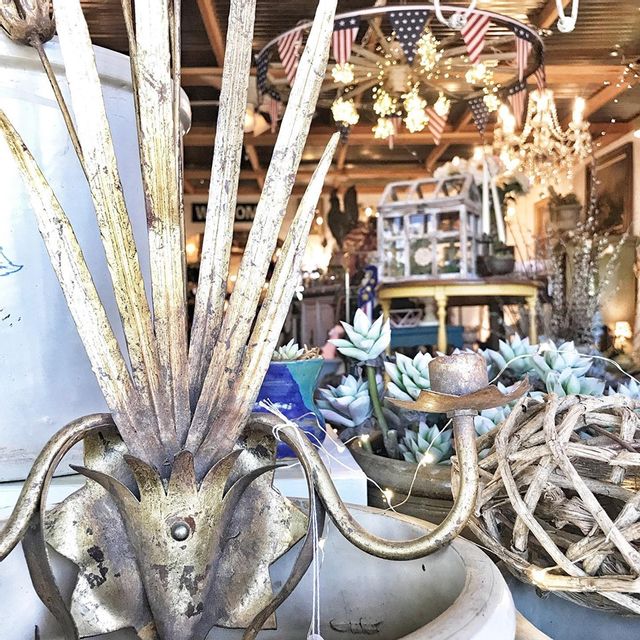 Besides your own business, what are some of your other favorite shops in the District?
Every Saturday we got to Heckle Alehouse after we close. It's our treat. Their deep fried cauliflower is so good!
In your own words, what is the importance of community?
Community is everything. Without partnerships, we cannot be successful. We need each other.
In what way do you recommend fellow merchants take part in the community?
Be more active in sharing everybody's social media accounts. "Like" each other, follow each other, and share each others posts. We need to interact more online so our followers will see that.
Are you a member of the chamber or any other networking organizations?
Yes, we are a member of the Chamber. We have a lot of partners.
When I retire, I am going to get involved with the Rotary Club. In the meantime, I will definitely attend their meetings as their upcoming lineup looks interesting (Sue Frost and the Folsom Prison Warden).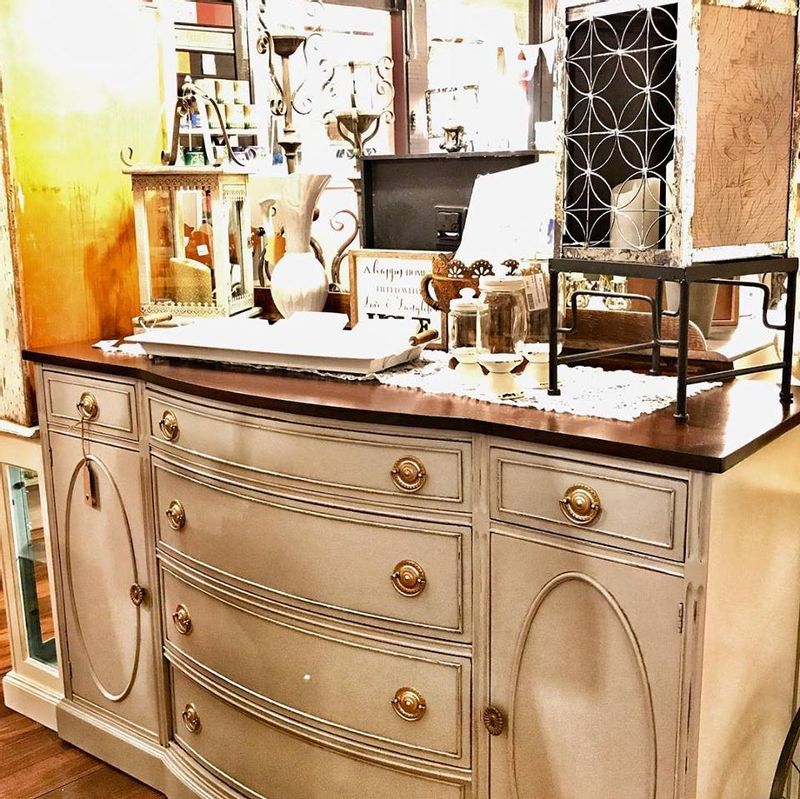 Do you have any upcoming events, specials or new products/services that people should know about?
We have a new $5 rack that folks might like to check out.
Also, we are having a fundraiser with Pieology on Howe Avenue at August 8th. More info here.
---
Want to browse merchants in the Historic District?
Click over to Find It In Historic Folsom
---
Emma Eldridge is the Community Manager of Folsom-based technology company Locable and is excited to be working with the Historic District to share stories that make Folsom unique, and pretty much all-things-local.