Spotlight on Mystique Dining, A High-Class Dining Experience with Magic Performed By World-Class Magicians at 611 Sutter Street
---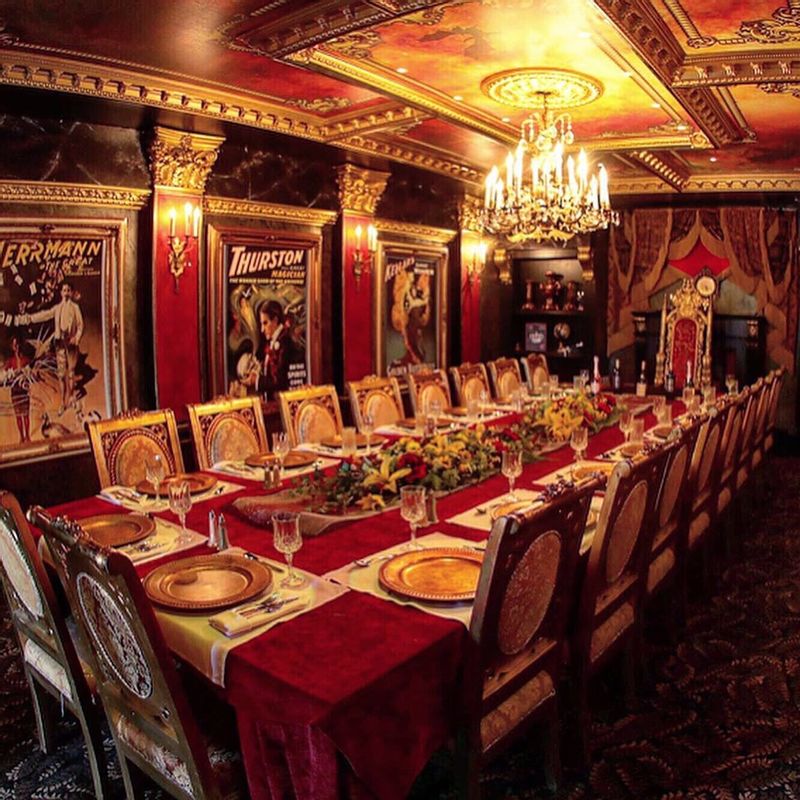 The Folsom Historic District is pleased to include Mystique Dining in our Business Spotlight Series.
We're spotlighting long-time favorites, new arrivals, and hidden gems alike. Please take a moment to share these local stories and visit with merchants to get to know them firsthand.
We connected with Terry Commons to learn more about Mystique Dining at 611 Sutter Street.
Why did you start the business? What do you hope to accomplish?
I'm an entrepreneur who is a career magician with an education in theatre. I have a big heart for theatre and magic. I also perform on occasion.
What's something you wish people knew about your business?
How unique it is. It is not like anything else anywhere in the world.

You have a location in Utah, correct? Can you tell us about that?
Yes, it's in West Jordan, Utah. It's the exact same concept but seats 30 people instead of 18. The food is the same and the entertainers are the same (they rotate). 
What inspired the Utah location?
I have family there - my son and my three grandkids.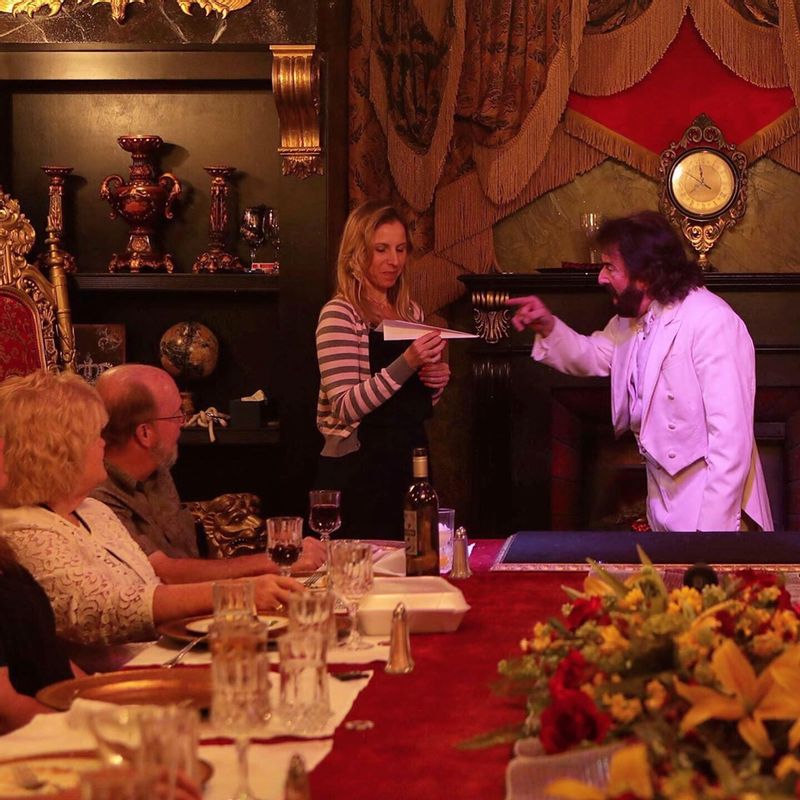 Are you involved with or do you support any local nonprofits, community organizations or causes? 
Not directly, but we usually will support indirectly through ticket donations.
Why did you choose to be in the Folsom Historic District?

It's quaint and it's a local favorite destination. We thought that bringing our unique concept would add to the mix in the Historic District.
Besides your own business, what is/are your favorite business in the district?
You can't beat the Powerhouse Pub, Rainbow Bridge Jewelers, Dorothea's, and the Fire and Rain Gallery. The whole mix of art, merchants, and food in the District is amazing.
Historic Folsom Merchants Meeting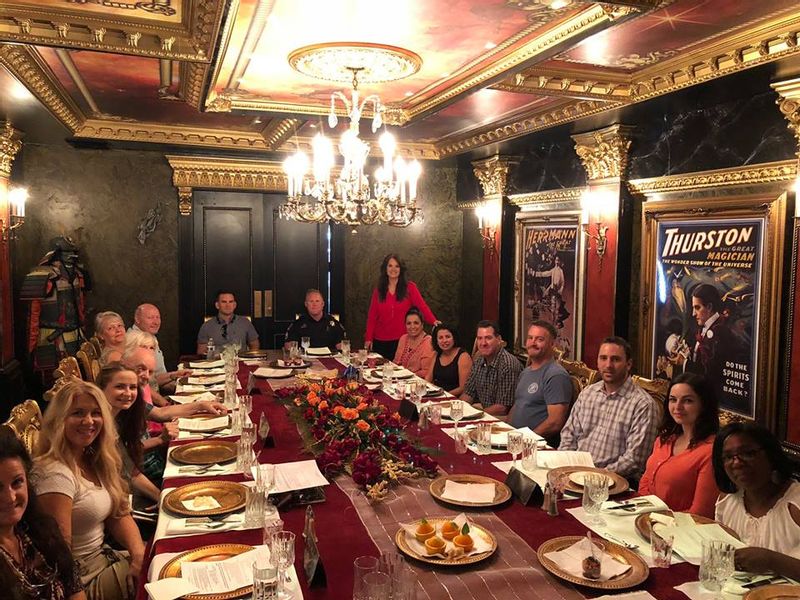 Do you have any upcoming events or specials that people should know about?
Our holiday offerings are unique. We theme heavily for Halloween and Christmas and it makes for a very unique adult entertainment experience that is elegant yet entertaining.
Our Halloween season goes for 6 weeks, beginning in mid-September to the beginning of November, and features ghost stories and spooky bizarre magic.
This year our Halloween special is called A Whisper to a Scream and features the one and only Docc Hilford. Be sure to get your tickets SOON!
In your own words, what is the importance of Community to you? What role do small businesses play in a healthy and thriving community?
Support. In this economic environment, keeping business local and supporting the small, unique entrepreneurial endeavors of local people is what will keep a community thriving. 
Big corporate America is consuming the smaller businesses. There are a lot of ghost towns in America that have fallen to big-box retail.
If we lose our small local retail, we lose the heart and soul of our community. Maintaining that vital element is life or death to a community, if you ask me. 
For small businesses, I think making sure that your money stays local and that your employees are appreciated and supported (and can contribute locally) is the key to a community. 
I want to thank the community of Folsom for discovering us, for supporting us, and for bringing their friends and family to us so that we can do our best to provide an experience that they will value and remember.
---
Want to browse merchants in the Historic District?
Click over to Find It In Historic Folsom
---
Emma Eldridge is the Community Manager of Folsom-based technology company Locable and is excited to be working with the Historic District to share stories that make Folsom unique, and pretty much all-things-local.