October 2019 In The Historic District - Fall Fun Is Happening! Soap Box Derby, Festifall, and Spirits, Brews, and Bites...
---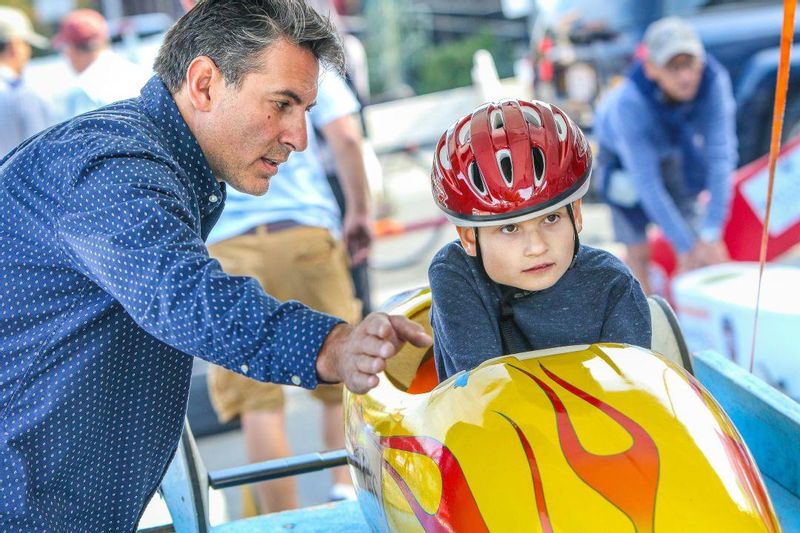 Folsom Fire Chief Felipe Rodridguez and his son, Eli. Photo Credit: Bill Sullivan, Folsom Telegraph

This article originally appeared on The Folsom Telegraph.

Fall is always so welcome – we all get fatigued from the hot weather, so when that crisp snap in the air arrives, it is so invigorating. As is always true, there are a few starts and stops – warm days, cool days, warm days, cool days – until we finally settle into the undeniable, inevitable entrance of true autumn weather.
Perhaps it is the optimism that comes with this cooler weather that makes October so busy/ People are just ready to get out and "do it" (whatever it is). No concern for scorching days or sunscreen slathering. Bring a sweater, shed it by 10 a.m., and enjoy the perfect neutral temperatures. Lovely.
So it is that there are lots of things to pay attention to in the Historic District in October. Our street piano is under repair, so it'll be out of commission for a week or so. It's been such a pleasure to have this piano available on the street – you never know who is going to sit down at the ivories and let loose with something utterly surprising. It was our hope that the community would embrace that piano, and they certainly have. Did you notice the beautiful paint job that the talented folks at Sutter Street Cruisers did for us? Pinstriped and all – it's really a work of art!
The Sutter Street Theater has a Halloween-based production – 'Evil Dead: The Musical.' It's a riff on the 'Evil Dead' movie series, which has quite a cult following. Perfect for getting in the spirit of the Halloween traditions – I have heard it's quite a raucous good time, complete with a real "splatter zone!"
The Soap Box Derby is about to happen: Oct. 12-13. I am happy to say that we have a terrific number of returning Folsom racers, as well as some new ones. We'll have about 30 racers overall, which matches our registrations from last year – great news. This event is a rally race, which means that kids come from all over the western region: Oregon, Southern California, the Bay Area, and of course our own Greater Sacramento area. We offer club cars for first-time racers to borrow, and this year there are several families who have purchased cars and are interested in becoming more involved with Soap Box Derby racing – we're so glad to see it. It's our goal to have enough racers and families to have a Folsom champion to send to Akron, Ohio, for the officially sanctioned Soap Box Derby Nationals in July.
One thing that I did find out during the organization of this race this year: did you know that Folsom had a dedicated Soap Box Derby track back in the 50s and 60s? I have the pictures to prove it and will set them up for spectators to see at the derby.
This is a great spectator event, so come on down to watch Saturday or Sunday (best times are 12 p.m. to 3 p.m.). It's heartwarming to know that we're bringing back this fun tradition. Get kids off of their devices and teach them about mechanics, physics, sportsmanship, and camaraderie – terrific skills to take into their future lives.
Festifall will come back to the Historic District on Oct. 26th. This is a family event that involves trick-or-treating (this year we'll call it a Candy Crawl), a performance put on by Cynthia's Dance Studio, a Mad Scientist performance, a Costume Contest, bounce houses and lots of fun for everyone.
On Oct. 27, Spirits, Brews, and Bites is an adult-only event. Food and drink are stationed in different businesses within the district. Ticket holders go from one business to another, visiting, having fun, sipping, strolling and enjoying the charm of the district. The wine version of this event has been very popular for the last two years and has brought many visitors to our businesses. Thanks to the businesses who have provided food, the wineries and breweries providing drinks, and especially to the two merchants who came up with this idea and spearheaded the charge. It's been a wonderful addition to the Historic District calendar. To purchase tickets, go to historicfolsom.org.
That's it and it's a lot! Come down to enjoy the district – it's never too early to start thinking about holiday shopping. Shop local – the Folsom Historic District merchants appreciate your consideration.
Happy fall!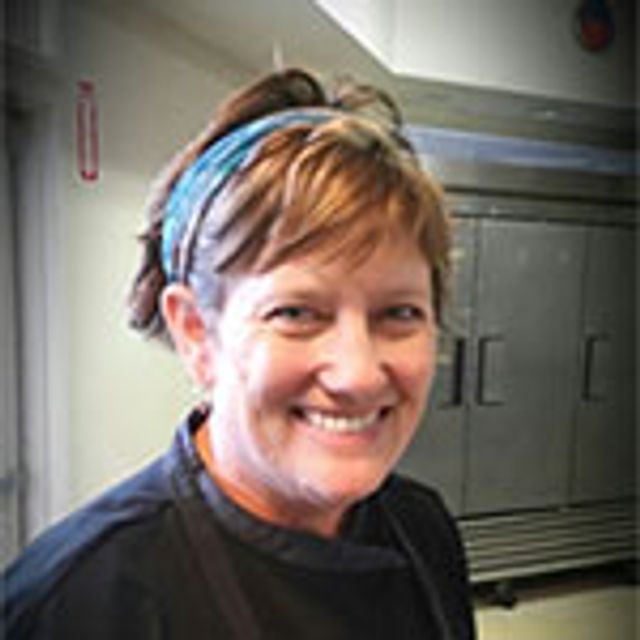 -Karen
Karen Holmes is the President of the Board of Directors for the Folsom Historic District and the owner-operator of
Karen's Bakery
.