Historic Folsom's Hometown Parade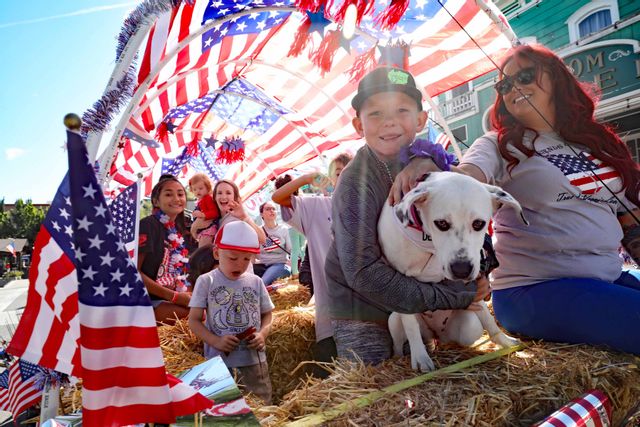 Description
Visit our event Webpage for complete details
https://www.historicfolsom.org/hometown-parade/

Located on Sutter Street from Scott St. to Reading St. Come on out for some good old fashioned fun with this hometown parade. Bring your lawn chairs and enjoy a fun time with 50 local, fun entries in the parade. Set up those lawn chairs and show some Folsom Pride!

Parking in the Historic District is free, but it is also limited, especially on big event days. Here are a few suggestions to make your trip to Historic Folsom a bit easier.
1. Carpool or take Uber or Lift, whenever possible.
2. Park at the Glenn St Light Rail Station and ride the Gold Line one stop into Historic Folsom. Parking is free and plentiful at the Glenn St Light Rail Station
3. Park in the main parking garage at 905 Leidesdorff St. There is a digital counter that allows you to see the number of spaces available before you enter.
4. Park in the secondary, smaller parking garage at 604 Sutter Street
5. Park in lots at Wool and Sutter, Leidesdorff St, Traders Lane or on Riley St behind the Powerhouse Pub.
6. There are 2 additional lots near the light rail station, near Reading and Folsom Blvd. Both lots are available for free parking.
Do not park near Lake Natoma Inn unless you are staying at the hotel.
Do not park in the residential area near the Historic District

Historic District Free parking Garage
905 Leidesdorff St, Folsom, CA 95630
9:30 AM PDT
to 12:00 PM PDT