Folsom Americana Fest 2022 - VENUE CHANGE DUE TO EXTREME HEAT!
Granite City Ramblers trio @Willamette Wineworks, Brotherly Mud @Powerhouse Pub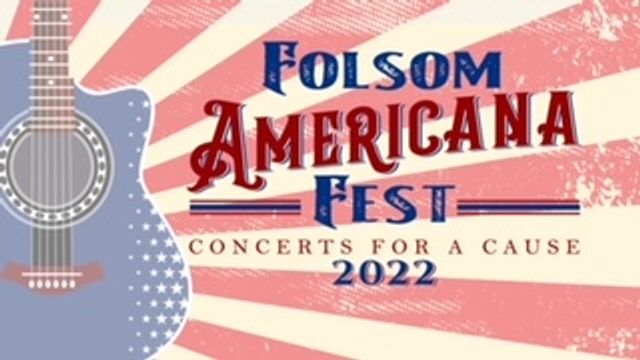 Description
NEW LOCATIONS
DUE TO EXTREME HEAT, OUR CONCERT DETAILS HAVE BEEN UPDATED!

Updated Schedule:

5:30-6:45pm Granite City Ramblers Trio (inside Willamette Wineworks at 824 Sutter Street, suite 200, next to Zittel Family Amphitheater)

7:00-8:15pm Brotherly Mud (inside Powerhouse Pub at 614 Sutter St #D. Be advised you must be 21 or older to enter )

Opener, John Paul Hodge will now play in our October 22nd lineup at Dan Russell Rodeo Arena

Granite City Ramblers and additional artists will be rescheduled for November 5th at Zittel Family Amphitheater. More details shortly!

 DATE NIGHT PACKAGES ARE STILL AVAILABLE IN LIMITED SUPPLY! Your table awaits inside with LIVE MUSIC by Granite City Ramblers Trio. A bottle of your selection: red or white Natoma wine, paired with small plates of food, great music, and the fantastic folks at Willamette Wineworks. After your pampering, head down to Powerhouse Pub and party with Folsom AmFest artists, Brotherly Mud. They will be waiting for you!
To purchase tickets, Visit www.folsomfest.org and www.wildwoodperformingarts.org and keep updated on all of the excitement.

Eight concerts. Artists from around the USA. Country, bluegrass, rockabilly, and folk. Benefiting Wildwood Performing Arts Foundation & Folsom Cash Art Trail. July through October, 2022 at the Dan Russell Rodeo Arena, Zittel Family Amphitheater and more.
This is a free event with some reserved seating, available through Eventbrite and folsomfest.org. Beer, wine, and food available for purchase.
Powerhouse Pub
614 Sutter St, Folsom, CA 95630
5:30 PM PDT
to 9:15 PM PDT
Private:No
RSVP Required:No
Accept Registration Online:No