Wild West Fest
Live entertainment, music, western skits, animals and more!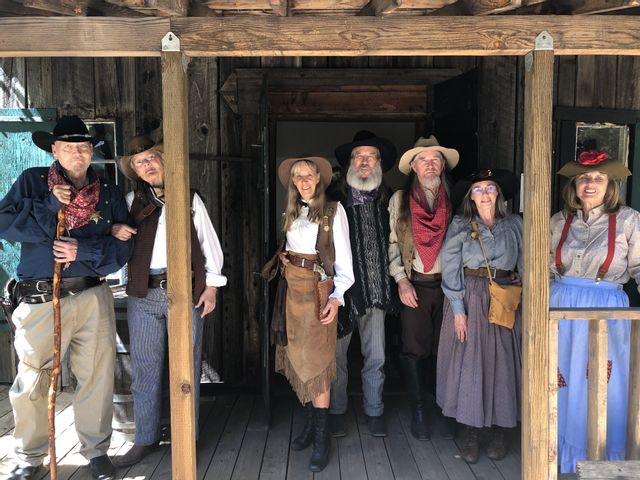 Description
**JUST ADDED** The Painted Ladies will open the Wild West Fest with a ride down Sutter Street at 10am!
Join us for this free family fun event that will transport you back to the Old West.  There will be music, old west skits performed by the Old West Legends, square dancing and so much more.   The fun begins at the Zittel Family Amphitheater and then continues up and down Sutter Street.
Here's a sampling of the fun activities: 
Historical reenactors including John Wayne, Buffalo Bill Cody, Wild Bill Hickock, Virgil Earp, maybe Wyatt Earp, Annie Oakley, Calamity Jane and various other characters (Zittel Family Amphitheater)
John Wayne reciting "The Ragged Old Flag"
2 showings at the Sutter Street Theater (717 Sutter St.) of "Way Out West" (1 and 4p.m.)
Music intermixed throughout the day
Western skits performed by the Old West Legends
Square dance exhibition, line dancing class and audience participation
John Wayne movie classics showing at the Gaslight Co. (718 Sutter St) throughout the day
Fun activities for kids - costume contest and lassoing bulls horns
Local vendors to visit

Parking is free in the Public Parking Garage located at 905 Leidesdorff St.
Historic District Free parking Garage
905 Leidesdorff St, Folsom, CA 95630
10:00 AM PDT
to 6:00 PM PDT
Private:No
RSVP Required:No
Accept Registration Online:No